Top 5 Comedy Podcasts For 2018
Top 5 Comedy Podcasts For 2018
May 22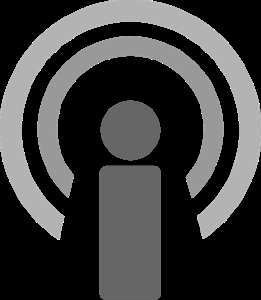 Comedy podcasting is something of an oversaturated market – with hoards of aspiring comedians seeking to break through in the industry through their podcasts, along with comedy veterans providing their fanbase with regular content. There is a ton of hilarious content out there, but sifting through it all can be difficult. Ira Riklis wants to make it easier for you to get your laughs in, so here are some of our favorite comedy podcasts of 2018:
Comedy Bang Bang
Originally airing as a radio show in 2009, Comedy Bang Bang is a weekly podcast hosted by writer and comedian Scott Aukerman. Aukerman is known for working on the 1990s HBO sketch comedy show Mr. Show with Bob and David, and as the creator and host of the Comedy Bang! Bang! TV series.
Each week, Aukerman interviews a celebrity guest. But the show gets truly interesting and hilarious because of the regular guests who are known to spend the entire episode impersonating other celebrities. Paul F. Tompkins is the most frequent guest and has impersonated celebrities like:
Rapper Ice-T
Director Gary Marshall
Director Werner Herzog
Actor John C. Reilly
Actor Alan Thicke
Actor Danny Glover
2 Dope Queens
Hosted by Phoebe Robinson and Jessica Williams, 2 Dope Queens combines segments from their live stand-up shows, celebrity interviews, and amusing conversations covering topics like pop culture, relationships, and various hot topics. They also specialize in giving shine to talented up-and-coming comedians who may not have a big audience yet – with a special focus on underrepresented groups like women and people of color.
In February, the show began its run of four hour-long specials on HBO. Guests featured in these specials include Uzo Aduba (Orange is the New Black), Tituss Burgess (Unbreakable Kimmy Schmidt), Sarah Jessica (Sex and the City), and Jon Stewart (The Daily Show).
WTF With Marc Maron
WTF is a weekly podcast from stand-up comedian Marc Maron. The show is recorded in his garage and begins with an audio diary, where Maron discusses his relationships, work, personal life, and numerous pet cats. The show then moves into an interview segment with an actor, comedian, or musician. Maron's neurotic personality shines with some hilarious dark humor. He's also not afraid to engage with his guests and ask extremely personal questions. Maron also has a semi-autobiographical television series where the podcast is a part of each episode.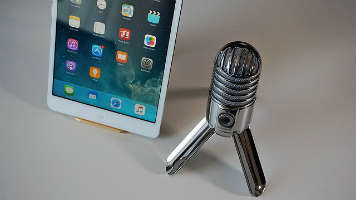 The Monday Morning Podcast with Bill Burr
Known for his irreverent personality and angry rants, Bill Burr is one of the most successful stand-up comedians to make the transition into the podcast world. Each Monday morning, he discusses his thoughts on sports, current events, and emails from listeners. This simple podcast is usually just Burr and his microphone, but that's enough for the legions of listeners who find his angry rants so hilarious. He's also known for his ridiculous readings of some of the advertisements for the show, with some sponsors dropping the show – although Burr certainly doesn't care.
Smodcast
Known for such comedy classics as Clerks, Mallrats, and Jay and Silent Bob Strike Back, Kevin Smith is one of America's most beloved cult comedy filmmakers. He's also got one of the most popular comedy podcasts in the country. In Smodcast, Smith and long-time friend and colleague Scott Mosier discuss odd news stories and current events. These discussions frequently become absurd, often branching out into ridiculous skits and characters.
Fans of Smith will love this show, but you don't need to be a fan of his movies to appreciate the bizarre humor of Smodcast. The comedic chemistry between the two long-time friends is top notch, and they offer some truly hilarious and unique takes on the strange happenings of the world around us.