Best Comedy Movies of 2023
Best Comedy Movies of 2023
Aug 18
What could be more delightful than a deep and hearty laugh? The kind of laughter that sets your soul ablaze, causing you to double over in unadulterated joy. Those instances when a soundless giggle takes control, urging you to erupt into laughter once more. Laughter possesses an extraordinary power, capable of soothing and repairing the stresses of life. As we steer through the potential whirlwinds of 2023, much akin to its forerunner, we are prompted of the significance of laughter—the invaluable remedy that upholds us.
In this compilation, we present the finest and most eagerly awaited comedies of 2023, destined to make you laugh until your cheeks ache.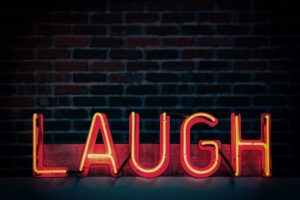 No Hard Feelings
From beginning to end, No Hard Feelings, the latest comedy featuring Jennifer Lawrence, delivers non-stop laughter and excitement. Within the movie, Lawrence takes on the role of Maddie, a woman on the brink of losing her cherished childhood home due to a single unpaid bill. A twist of fate comes her way when a prosperous couple advertises for an individual to romantically engage with their 19-year-old son. Bolstered by the encouragement of her friends, Maddie decides to seize the opportunity, only to discover that the role demands far more than she initially anticipated.
Murder Mystery 2
Continuing the uproarious saga, this sequel delves into the subsequent phase of Nick and Audrey Spitz's journey. Having unintentionally stumbled into the world of investigation during the events of Murder Mystery, the Spitz couple launches their very own detective firm. However, when a close friend is kidnapped, their knack for sleuthing faces another demanding trial, rekindling the whirlwind of (you guessed it!) investigative excitement.
House Party
As time marches forward, individuals move through life's chapters, yet the allure of house parties remains timeless. Within this reimagining of the beloved 1990 cult favorite, we are introduced to a duo of close companions, longstanding in their friendship, who also happen to be unemployed house cleaners facing financial constraints and seeking swift solutions. As destiny would have it, they opt to organize a gathering within the premises of a past patron. And whose abode do they select? None other than the residence of LeBron James.
Shotgun Wedding
In a riveting cinematic spectacle, the talented Jennifer Lopez and the charming Josh Duhamel skillfully portray a couple on the cusp of matrimony, eagerly anticipating their impending nuptials. However, their joyous occasion takes an unexpected twist as a group of cunning criminals forcefully seize control, dramatically transforming what was meant to be a joyous celebration into a high-stakes showdown against the forces of lawlessnes