Top 10 Dramedy Movie Reviews
Top 10 Dramedy Movie Reviews
Mar 07
Dramedy is a blend-word of drama and comedy; it is a sub-genre of tragicomedy. In this genre the laughs are usually derived directly from the genius of the actor, who can deliver dramatic substance trough humorous spectacles; often so, but not necessarily.
Ten Dramedy Choices & Reviews
If you have not quite watched a dramedy, chances are you have but just were not aware of the actual genre the movie fell in, nonetheless, here are ten of the greatest dramedies out there.
1. Eternal Sunshine Of The Spotless Mind
Starring Jim Carrey as Joel and Kate Winslet as Clementine, this Michael Gondry's deeply philosophical and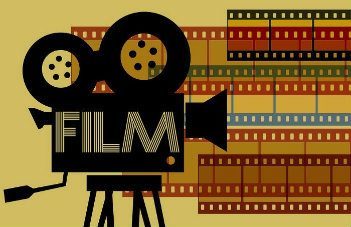 touching feature analyses the question whether ignorance is bliss indeed.
After an intense fight, a couple ends up erasing personal memories of each other from their minds, nevertheless, they end up dating again. This isn't a spoiler, since that is how the movie actually starts: the two are being drawn to one another. Is being together more than only clinging to past memories? Judging from this movie, it is.
2. Mrs. Doubtfire
This wonderful film will stir your deep emotions and make you double over with laughter. Starring Robin Williams it is a classic for his fans.
Williams stars as a divorced father of three, Daniel Hillard who is desperate to visit his children and is also in an urgent need for a job. It just so happens that his ex-wife, Sally Fields, is looking to hire a baby-sitter, not being able to rely on her hopelessly childish and irresponsible ex-husband. Daniel ends up offering his services disguised as a nanny, with much humor and touching moments about the realities of divorce and how it affects the spouses and children.
3. As Good As It Gets
And it gets very good indeed. Jack Nicholson portrays Melvin a misanthropic racist, obsessive-compulsive, highly successful novelist. One day his gay neighbor gets beaten up and while in treatment entrusts Melvin to look after his dog. On top of this huge inconvenience, the only waitress (Helen Hunt) who tolerates him in his usual café resigns. When the neighbor is feeling better but needs to be looked after, this hilarious trio goes off for a whole weekend, will Melvin survive?
This is a wonderful story about privacy, feelings and how we open up our personal spaces.
Both Jack Nicholson and Helen Hunt are great at delivering extremely funny and at the same time deep performances.
4. Tootsie
It is a 1982 eternal classic. Some will say that this is purely a comedy, but others will argue that it is not, since Dustin Hoffman's depth is truly remarkable in any of his works. The feature revolves around a big-mouth actor who is out of work, not being able to conform and keep his opinions to himself.
He lands a role in a TV show, disguised as a woman. His brutal loyalty to private logic and his cut to the chase attitude soon make him popular in feminist circles and with women in general.
5. The Royal Tenenbaums
This movie is from the director Wes Anderson, co-written with Owen Wilson, who also stars in it; an all-star movie full of irony and absurdity. The plot focuses on parents-children conflict, which is triggered by the parent's divorce.
The story revolves around the Tenenbaum family, whose kids were as a success in youth as they are a failure in their maturity.
6. Husbands And Wives
This Woody Alan movie focuses on two couples that are friends, and the other couple is shocked when they find out the other couple is getting divorced. As with most of Woody's works, this one is also highly analytical, deep, ironic and true.
7. Arizona Dream
The picture is a surreal experience from Emir Kusturica, starring Johnny Depp and Faye Dunaway. It is set mostly in a desert; offering a multi-ethnic-cultural perspective. The dreamy-hallucinatory atmosphere it lives in might be offering a personal analysis to the encompassing American dream. It is wild, funny, musical (Iggy Pop's "In the Deathcar" might haunt you for years) and very tender.
8. Inglorious Basterds
This movie is Quentin Tarantino's fiction about a Jewish battalion formed to haunt and kill Nazis during the Second World War. The laughs moments in the film are especially strong probably due to the emotional tension experienced during the rest of it.
Christoph Waltz is giving an outstanding performance playing the antagonist, Jew-Hunter Hans Landa.
9. O Brother Where Art Thou?
As Cohen Brothers' works go, also this film is saturated with mysticism. Three chained to one another escaped convicts are after big money, which one of them swears he had previously hid. In the movie star: George Clooney, John Turturro and Tim Blake Nelson. This is a wild adventure about courage, faith and integrity.
10. Blazing Saddles
A 1974 sharp and side splitting satirical take on Western; directed by Mel Brooks. It is about a small town which is in the way of a supposed rail-line. When its original sheriff is killed a new sheriff is sent over, a black fellow, the only one in this town. The film is smart, whimsical and unbelievably funny.