Review Of 2015 Top 5 Comedies
Review Of 2015 Top 5 Comedies
Dec 27
Every year has its share of comedies, and 2015 had several. The year 2015 had several good comedy films for a wide range of demographics as well, rather than just serving the demographic of young men, which is often the case. The top five comedic films of the year are as follows.
Top Five Movie Comedies
1. Sisters
It's hard to go wrong when a movie has such comedy legends as Tina Fey and Amy Poehler at the helm, and this film
does not disappoint. A couple of sisters throw together a last-minute house party before their childhood home is sold, demonstrating that even adults sometimes don't learn why you should never throw a wild teen party.
2. Ted 2
The highly anticipated sequel to the hit film Ted, this one involves a talking teddy bear fighting for his civil rights for fatherhood. If nothing else, that isn't a movie plot that you see that often. This one manages to have heart along with some laughs, but its silly premise keeps things appropriately light.
3. The Second Best Exotic Marigold Hotel
People who want to see a comedy that is led by fine actors who can be surprisingly funny under the right circumstances should check out this film. Here's a movie that has a lot of fun with generational humor and the challenges of retirement, all in a hotel that seems straight out of Faulty Towers.
4. Spy
Melissa McCarthy demonstrates that she can be cool and tough as well as hilarious in this CIA underdog movie. Spy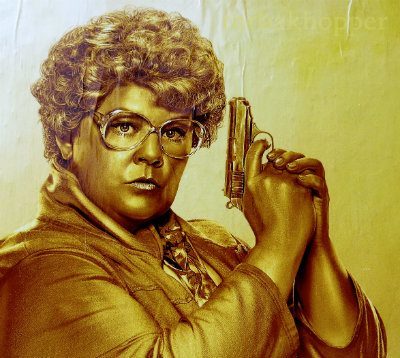 comedies are usually as funny as you would expect being a real spy to be, which makes this one that much more of a rare gem. Not only that, Spy has some real comedic talent including British comedian Miranda Hart, who has one of the funniest British sitcoms, simply titled Miranda.
5. Pitch Perfect 2
The first one was comedy gold, and the second one wasn't fool's gold either. Elizabeth Banks makes her first start as a director here, demonstrating that she does have talents behind the camera as well as in front of the camera. The cast is just as funny the second time around, and this film should inspire just as many silly memes on Twitter and Tumblr as the first Pitch Perfect did. It was also just as funny to see NFL players make their musical cameo in the movie, not sure whether to laugh or marvel at their talent!
2015 comedies sure kept us entertained with belly laughs that could easily make us skip the next day's ab work out. Here's to more belly laughs in 2016.