5 Best Comedies On Netflix Right Now
5 Best Comedies On Netflix Right Now
Feb 18
Looking for something funny to pass the time? You can't go wrong with Netflix right now, which is playing host to some of the greatest comedies of all time. From a wacky team of paranormal investigators to the century's leading "bromance" comedy, Netflix has it all this month.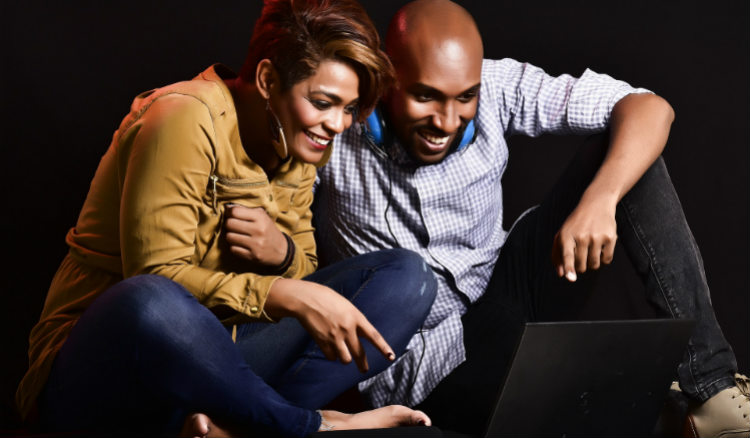 1. Monty Python and the Holy Grail
1975's Monty Python and the Holy Grail is probably up there as one of the greatest films ever made. British comedy team Monty Python takes silliness to its apex as they follow King Arthur and his knights on the trek of their lives to find the Holy Grail. Filled with quotable lines and wacky scenes, Monty Python and the Holy Grail stands as a landmark achievement in the cinema of humor, and a worthy followup to the troupe's first film, And Now For Something Completely Different. Don't let Holy Grail's age deter you; the film's comedy is still as fresh as ever. A great choice for kids and adults, Monty Python and the Holy Grail is sure to keep you rolling in the aisles.
2. Ghostbusters
Ivan Reitman's 1984 comedy masterpiece still holds up to this day, what with its wacky characters and outlandish scenarios. Follow Bill Murray, Dan Aykroyd and Harold Ramis as they wage battle against a horde of creepy crawlies and things that go bump in the night. If you've never seen this hilarious camp classic, it's a must watch. The film documents the travails of a group of Columbia University scientists who research paranormal activity as they work to help Dana Barrett (Sigourney Weaver), a cellist whose apartment is being haunted by the demigod Zuul. Marked throughout by a sharp, dry wit, Ghostbusters is certain to prove a visual treat for viewers.
3. I Love You, Man
The 2009 "bromantic comedy" that cemented a genre stars Paul Rudd and Jason Segel in a hilarious romp through the world of male friendships. Directed by John Hamburg, and starring an outstanding ensemble cast of Rashida Jones, Jon Favreau and Andy Samberg, I Love You, Man packs an emotional core that outlives the considerable laughs and wacky scenarios. Rudd stars as a mild mannered man who gets engaged but soon realizes how few male friends he has. Enter Jason Segel as a lovable goofball, who teaches Rudd the value of friendship. Like most films from this team, many of the scenes are heavily-improvised, giving life to some of the most iconic lines, including "slappa da bass, man!" Incredibly quotable.
4. In Bruges
Playwright Martin McDonagh's outrageous and surreal In Bruges is a must watch for anyone in the mood for something a little stranger. It's funny and sad, outlandish and heartfelt, with equal doses of glee and melancholy. The film follows Colin Farrell (turning in a star-making performance) as a hitman who must journey to the Belgian city of Bruges with his mentor (Brendan Gleeson) and await further instructions for their next assassination. As the two wander through the city, their melancholic attitudes quickly turn to tension through a series of chance encounters and hilarious scenarios. Brendan Gleeson makes a stunning performance in this action-filled cinema firestorm. In Bruges also happens to be hilarious, and Gleeson and Farrell turn out to be a comedic duo from heaven.
5. To All The Boys I've Loved Before
To All The Boys I've Loved Before took the young adult world by storm when it was released 2018. This fun, sweet romantic comedy, based on the novel by Jenny Han, follows Lara Jean (Lana Condor), a teenager whose worst nightmares are realized when five secret letters she wrote to her crushes are suddenly released to the world. After being confronted by her old crush Peter, Lara Jean fears the letter release could get in the way of things with her current crush Josh, so she and Peter decide to fake a relationship so they can both start dating their real paramours. Needless to say, pretending to be in a relationship results in the start of real feelings between the two, and the hilarity ensues.