Mark Twain Prize for American Humor (And 2022's Most Recent Winner)
Mark Twain Prize for American Humor (And 2022's Most Recent Winner)
Sep 20
The 'Mark Twain Prize for American Humor' is a prestigious award bestowed upon recipients by the John F. Kennedy Centre for the Performing Arts every year since 1998. The award is named after the 19th-century humorist, novelist, and essayist Mark Twain and is presented to those with a similar impact on the American society as Mark Twain. Ira Riklis delves into the history of the award and the man it's named after.
History of the Mark Twain Prize
The Mark Twain Humor Award has been in existence for about two decades now. The eminent award is given to reputable personalities in American society who take it upon themselves to delight and inform their audience of the nature of their society.
Mark Twain was born as Samuel Langhorne Clemens in 1835 in Florida, Missouri and had six siblings. He acquired his illustrious pen name in 1863 from the call used when sounding the river shallows by the two fathoms. After serving as a Confederate volunteer and a gold prospector, he soon found his calling as a newspaper editor.
His first successful piece was in San Francisco where he published his story 'The Celebrated Jumping Frog of Calaveras County' (1865). Some of his other distinguished pieces of writing which further grew his reputation include
'The Innocents Abroad' (1869),
'Roughing It'(1872),
'Life on the Mississippi' (1883),
'The Adventures of Tom Sawyer' (1876),
The Prince and the Pauper' (1882), and
'A Yankee in King Arthur's Court' (1889), among many others.
His career included journalistic writing, writing novels and short stories as well as non-fiction novels, which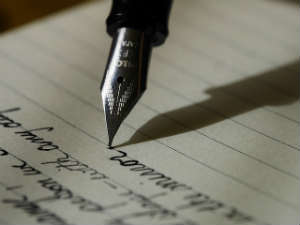 achieved widespread popularity among readers of all ages.
Mark Twain married Olivia Langdon, daughter to a wealthy coal merchant from New York, in 1870. Eventually, she bore him four children. The family lived in a huge mansion in Hartford, Connecticut, which is now open for viewing by the public in the center for Nook Farm artists' community. In 1873, he collaborated with Charles Dudley Warner, one of the Nook Farm Artists, on 'The Gilded Age', a satirical novel about the state of America after the civil war.
Mark Twain died in 1910, after jotting down his life experiences and sharing them with his audience. His pieces of work go down in history as some of the most authentic and pure forms of writing which encompass a great deal of truth as well as humor. He created memorable characters and provided an uncompromising perspective on the society he lived in. His piece 'The Adventures of Huckleberry Finn' is recognized as his most influential work of American literature.
Consequently, the Mark Twain Humor Award is awarded to reputable persons with a similar approach to humor. Recipients of the prize are fearless observers of the society who express themselves to their audience in an entertaining and enlightening manner.
The Recipient of the Mark Twain Award in 2019
To the surprise of absolutely none of the winner's fans, it was Dave Chapelle who was to be awarded the honor of receiving the most recent Mark Twain Award.
Chapelle is a comedian known at an international level, not only for streaming specials but also for his renowned stand up routines and now-vintage show clips. Dave Chapelle employs his humor to highlight modern issues including pop culture, race, drug use, sex, politicians, and fame itself. He boasts more than 1,600 concerts knotched on his belt, and has famoulsy sold out massive arenas in minutes of tickets being on sale.
On the award being issued to the widely-acclaimed and beloved Chapelle, the president of the Kennedy Center, Deborah F. Rutter, offered the following commentary:
"Dave is the embodiment of Mark Twain's observation that 'against the assault of humor, nothing can stand.' … [He] has challenged us to see hot-button issues from his entirely original yet relatable perspective. Dave's a great guy and a hometown hero … We're so looking forward to welcoming him back home."
The award was presented to Chapelle during a special ceremony on October 27th, 2019. Some of the biggest names in comedy showed up to pay their respects, as did many familiar faces from the music industry.
Recipients of the Mark Twain Humor Award
The first Mark Twain Humor Award was presented to Richard Pryor during the first Kennedy Center Celebration of American Humor on October 20, 1998. The event is celebrated annually and televised on the PBS Network.
Other recipients of the Award include Julia Louis Dreyfus (2018), David Letterman (2017), Bill Murray (2016), Eddie Murphy (2015), Jay Leno (2014), Carol Burnett in the year 2013, Ellen DeGeneres in 2012, Will Ferrell and Tina Fey in 2011 and 2010 respectively, Bill Cosby (2009, revoked 2018), George Carlin (2008), Billy Crystal (2007), Neil Simon (2006), Steve Martin (2005), Lorne Michaels (2004), Lily Tomlin (2003), Bob Newhart (2002), Whoopi Goldberg (2001), Carl Reiner (2000), and Jonathan Winters (1999).
Recognizing Julia Louis Dreyfus
The recipient of the 21st Mark Twain Humor Award, Julia Louis Dreyfus, was celebrated by a magnificent lineup of entertainers on October 21, 2018. The inaugural prize was presented at a gala performance which featured some A-list comedians.
Julia Louis Dreyfus gained global popularity for her remarkable portrayal of Elaine Benes in the hit NBC series 'Seinfeld' as well as Christine Campbell in hit CBS comedy 'The New Adventures of Old Christine.' She currently stars in the HBO series 'Veep', of which she is also the executive producer.