Super Bowl Adverts- Some Funny, Some Pretty Funny Fails
Super Bowl Adverts- Some Funny, Some Pretty Funny Fails
Feb 06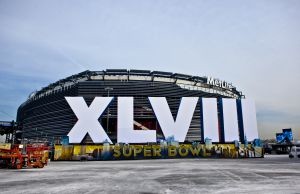 The Super Bowl is a huge event. It's an unofficial national holiday. Die hard football fans get together to celebrate their biggest day of the year. But many spectators tuning into the game are not actual fans, and have virtually no idea what's going on, they just tune in for the highly anticipated commercials. The cost of a 30 second ad in this year's Super Bowl was a whopping 4.5 million. The commercials are an event in and of themselves. For the most part many commercials were good, but there were a couple that were just flat out putrid.
Sorry Not Funny
The big game Wix commercial with Former NFL legends Brett Favre, Terrell Owens, Emmitt Smith, Larry Allen and Franco Harris was dopey. Their viewpoint was understandable to a degree, but the actual commercial was very disappointing. There was no structure and flow. The commercial just seemed egregious. Brett Favre is a legendary figure in football culture, but honestly, he's been in one too many of those wrangler jeans commercials. Terrell Owens as a "humble" pie chef is laughable. There were many bright spots in this year's Super Bowl advertisements, but clearly this wasn't one of them.
The Jublia commercial; tackle it advertisement was horrendous. What was the point of having a toenail fungus infected toe with a helmet on a football field? It just made no sense whatsoever. The ingenuity of some of these commercials were simply bland. The fact that they designed a football play on a toenail is stupid. But hey nothing kills fungus like X's and O's on some feet. For $4.5 million the fungus had them, this ad looked cheap and was lack luster.
A Good Funny
Invisible Mindy by Nationwide. This advert was actually funny. If anything invisible Mindy trying to kiss Matt Damon was the best part about this commercial, followed by polite 'yes ma'am' response was priceless and hilarious. Good job Nationwide.