Review Of Top 5 Mel Brooks Movies
Review Of Top 5 Mel Brooks Movies
Feb 02
When it comes to spoofs Mel Brooks is right at the top of the genre. The list of his parodies and farces is rich. His movies are absolute joy to watch and re-watch again and again. Before reviewing his top five, here's an explanation about what a spoof is, in case you don't already know.
Spoof is a cinematographic genre that makes parody of other genres, at times combining more than one imitated style in a single film. Shortly, spoofs are, humorous imitations of a particular film or genre with over-exaggerated characteristics.
Top 5 Mel Brooks Movies
This is a powerful satire from 1974. Some consider it to be the best of Brooks' films. The movie ranked number 6 on the 100 Years…100 Laughs list of American Film Institute and was nominated for three awards.
The year is 1874. A town where everybody's name is Johnson is under demolition threat due to railroad works; a black sheriff is sent in to 'solve the problem'.
The film jokes about and criticizes racism as well as the romanticized view of the Wild West. The setup is highly theatrical, which captures and re-emphases the grotesque points of its discussion.
Although now it is considered a classic comedy, it wasn't highly welcomed by the critics when it just came out.
This 1967 movie is Brooks' directing debut. He also wrote it. It has won an Academy Award as Best Original Screenplay. Later it was chosen for preservation in The National Film Registry. At a certain stage Brooks remade the film as a Broadway Stage Musical.
Two crooked minded associates, one a failed Broadway producer and the other an accountant, come up with a scheme to pocket a wad of money when their next production will fail. They put up a show titled "Springtime for Hitler", which against all odds turns out to be an enormous success.
This movie also didn't have a good start and the only country that seemed to like it was Sweden; where it was actually called "Springtime for Hitler".
Robin Hood: Men In Tights
This 1993 movie is mainly a parody on 'Robin Hood: Prince of Thieves', starring Kevin Costner; it makes sure to refer to how Costner had troubles producing a proper English accent.
There are a few clear nods to other Brooks' films, like 'Blazing Saddles', 'History of the World: Part1' and 'Young Frankenstein'. Brooks himself is also in the movie in a small role.
During the Crusades Robin Hood is captured and locked in a prison in Jerusalem. There he befriends an inmate who goes by the name Asneeze and who's looking for his son Achoo. Asneeze helps Robin to escape. Robin then heads to England to sort things out at home and fight for his family's land that's been taken by the evil prince.
At a certain point Robin Hood pulls a copy of the script to verify that he indeed gets shot.
This 1976 film is a clear parody on the silent movie genre. Ironically, the only word uttered is by a well-known mime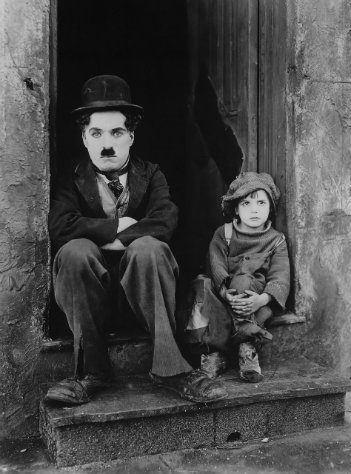 Marcel Marceau, who plays himself. The comedy in it is mainly a tribute to Charlie Chaplin and Buster Keaton, from the slapstick kind.
A down on his luck Hollywood director wants to make a silent movie, his first in forty years. Now he and his team need to recruit people to support the creation of the film.
This does sound like a close description of what might have happened during the actual making of 'Silent Movie'. Indeed, in the end a card says 'This was a true story'.
In this 1987 cult classic Mel Brooks runs parody on Star Wars and other movies of that genre. He also stars in it. Although not being met well at the start, it has become the most popular of his movies.
When planet Spaceballs is nearly out of its air supply, its lousy president kidnaps the daughter of the neighboring planet's king, thus hoping to retrieve more of the breathing source.
As in every Mel Brooks movie, each detail, each character bears parody and comical weight. He has said that he wanted to make this movie as close to the original (Star Wars) as only possible.
Why So Many Mel Brooks Movies Become Instant Classics
Mel Brooks is one of those very few film personalities who can be described as "the greatest". He has created and directed some of the greatest comedy films in history. His filmography features films that shine in the annals of movie history. Even this workhe late George Simpson was a fan of his work.
Mel Brooks is certainly one of those very few film personalities who can be said to have a long-lasting career. He began his illustrious career with shorts and movies like Baby's Daddy. After making a string of successful movies, Brooks decided to go from being a funnyman to something more. In 1991, he teamed up with Tim Burton to create the animated movie Blazing Saddles. This was followed by the brilliant feature film Bill & Ted's Excellent Adventure. With this successful stint, Brooks established himself as an extremely popular and respected comic actor and screenwriter.
The true greatness of Mel Brooks comes through in his films after the brilliant work on the first two aforementioned classics. He then went on to star in the hit Bruce Almighty movie franchise. He also starred in one of the most underrated movies of all time with The Princess and the Frog. A less known fact about Brooks is that he wrote and directed another of Tim Burton's famous movies, Edward Scissorhands. Brooks did not receive the praise for this movie that he did for his fantastic turn as the title character of the aforementioned classic Burton picture.
When it comes to films about children, the most amazing film starring Brooks is Bill and Ted's Excellent Adventure. If you are a parent of a child who is a big fan of the series, then this is one of the must-see movies on this year's list. The premise of the Bill and Ted film franchise is that two teenage boys named Ted and Fred travel to a summer house in order to meet their secret father. There they become exposed to the worst of human nature and have a run-in with the Butt-crack Man.
As a fan of the series, I was eager to see how Mel Brooks would adapt his script to a modern-day setting. Brooks has previously made movies about traveling to outer space and warfare. With the help of a few Hollywood veterans, Brooks managed to create a hilarious and exciting film about young Frankenstein. The movie was a huge hit with critics and children alike.