10 Must See New Year's Eve Movies
10 Must See New Year's Eve Movies
Dec 27
Depending on where you are, you may be snowed in with no place to go, or lounging on your couch in shorts wondering what to do to ring in the new year. For those who plan to stay home on new year's eve based on necessity or pure choice, give the year a proper send off by ringing in the new year watching one of these new year's eve themed movies. Grab the popcorn, you've already got the best seat in the house.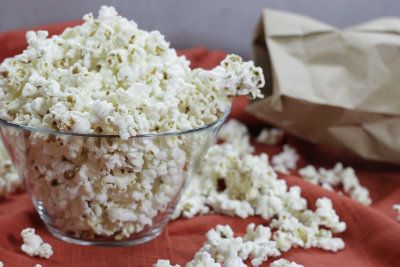 Stay In With These New Year's Movies
When Harry Met Sally (1989)
Two old friends struggle with their attraction towards each other and the fear that sex would ruin the friendship. This movie is made famous by the iconic "I'll have what she is having" line after Meg Ryan's character (Sally, faked an orgasm. But the movie also has what most of us want for New Year's Eve, a kiss at midnight. (Starring Meg Ryan and Billy Crystal)
Trading Places (1983)
The Duke brothers make a one dollar bet to see what power heredity has over environment when they reduce Louis a businessman to becoming a poor man after arguing over whether it is a person's environment or heredity that will determine how well one will do in life.  This movie gives you Wallstreet drama, comedy and some good holiday cheer and merriment all in one.
Bridget Jone's Diary (2001)
At the beginning of the new year, Bridget decides to start a diary chronicling the often hilarious and thought-provoking events in her life. As she writes down the often funny and awkward events taking place in her life she learns her own truths about life and the pursuit of love. (Renee Zellweger)
Ghost Busters II (1989)
A river of ectoplasm and weird paranormal activity call the ghostbuster's team back into action. The team takes on the city once again fighting the paranormal and doing their best to restore order, or at least as much as possible. (Bill Murray)
200 Cigarettes (1999)
A group of young people looking for love and fun spend the last day of the year celebrating, reflecting, and searching. The movie follows the lives of a handful of young people around the city as they get in and out of trouble in search of love and fun. (Christina Ricci and Casey Affleck)
The New Year (2010)
Sunny gives up a budding career to return to her hometown and take care of her sick father. A high school rival causes her to take a second look at her life. (Trieste Kelly Dunn and Ryan Hunter)
Four Rooms (1995)
An old hotel, the Mon Signor, in Los Angeles on new year's eve serves as the backdrop for 12 lives to intermingle as a result of four scandalous requests. (Madonna, Jennifer Beals, Antonio Banderas, Bruce Willis, Marisa Tomei)
More American Graffiti (1979)
This comedy is a follow-up to the original American Graffiti and follows the lives of the original gang. Set a few years later, the hopes, dreams, and romances carry on. (Ron Howard and Mackenzie Phillips)
The Last Holiday  (2006)
Starring Queen Latifah as a woman who has decided to live life to the fullest because she found out she had a very short time to live, this movie will have you laughing, crying and with a beautiful New Year's Eve scene that leaves you inspired to live life to the fullest.
New Year's Eve (2011)
The lives of various new yorkers intermingle on the last day of the year offering second chances at happiness, love, forgiveness, and friendship in this romantic comedy. Ex-lovers clash at an exclusive party and two unlikely personalities are stranded together. (Lea Michelle, Ashton Kutcher, Katherine Heigl and Jon Bon Jovi)
Ring in the new year watching new year's eve themed movies from the distant past and the not so distant past. From romantic comedies to movies so weird you have to chuckle, there's plenty to choose from.