A Tribute To Comedy Store Owner, Mitzi Shore
A Tribute To Comedy Store Owner, Mitzi Shore
Jul 03
It is an upsetting time for the comedy world as one of the most iconic faces in the industry has passed on. Mitzi Shore passed away in Los Angeles on Wednesday, April 11th, 2018 at the age of 87 after battling Parkinson's disease for a long time. She was born Mitzi Lee Saidel in Marinette, Wisconsin on July 25th,1930. Read on as Ira Riklis pays tribute to the Comedy Godmother.
Remembering Mitzi
Mitzi lives on and will be remembered for generations to come for her contributions to many of Hollywood's successes. She has been survived by her four children and is known to many as the stand-up comedy godmother. Shore owned the most successful comedy entertainment business, The Comedy Store, that has helped bring some of the most famous Hollywood names to the limelight. Her business acumen was extraordinary and she almost single-handedly cultivated the art of stand-up comedy. Her four children describe her as a loving mother and many comedians viewed her as a mother figure. It is without a doubt that her work in comedy is a legacy that few other people in the industry can match up to.
The Comedy Store
The Comedy Store opened its doors on Sunset Strip in 1972 as a joint venture with her husband, Sammy Shore, and a comedian named Rudy De Luca. However, her marriage fell apart, and she kept the club as part of alimony compensation from her husband. She transformed it into the most successful comedy business in Los Angeles since 1974 and opened multiple venues including one in Las Vegas. She was widely respected partly because many famous Hollywood comedians such as Robin Williams, Richard Pryor, Jerry Seinfeld, Jay Leno, Andy Kaufman and David Letterman all started their careers at The Comedy Shop. Even the famous Jim Carrey used to work there as a doorman.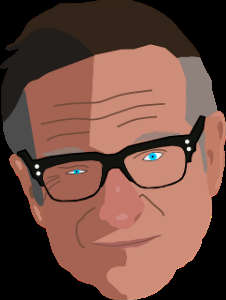 The shows at her venue were so popular because the competition was stiff. It was the kind of environment that helped comedians from all over the country hone their talents. There would be hundreds of comedians seeking to audition, and Ms. Shore always had the final word. Richard Pryor was one of the most famous actors at the store. He was also a musician and performer but always found his way back to The Comedy Store. In fact, Mitzi's club was always a home for many aspiring talents. Letterman recalled his time working with her as having a place for them to make silly mistakes, have fun, and go home with a waitress. He had previously left his job to concentrate on his roles at the club and was always satisfied. It was the same story for all who worked with Mitzi Shore.
The 1970s were revolutionary for Los Angeles stand-up. The trend began with Johnny Carson's entry into the West Coast city. Many young comics worked hard to secure a slot for a life-changing performance at The Comedy Store. The Showtime series 'I'm Dying Up Here' follows the trend at the time. Melissa Leo plays a role in the series quite similar to the one Mitzi played in real life. All those aspiring artists passed through Mitzi Shore's hands, and she quickly became known as "den mother." Her hard work led to a boom of stand-up throughout the 70's, and 80's creating all the top performers of the era. Johnny Carson would much appreciate the role played by Ms. Shore, and the duo sure did change an industry.
Remembering her contribution, Jim Carrey and other comics have showered Shore with praises thanking her for helping their careers. She opened the door for many people to accomplish their dreams and many of those who she loved succeeded. It is no wonder those in comedy love her so much. Rest in peace Mitzi Shore.