Top 10 Funniest Instagram Accounts You Should Follow
Top 10 Funniest Instagram Accounts You Should Follow
Sep 04
We all could use a smile a day, no matter where it comes from. With an average of 750 million active monthly users, Instagram is arguably the best place to get a wide variety of images shared by other users. It can, however, be difficult to sort through the millions of users to find the best sources of good humor. Ira Riklis has summarized the 10 funniest accounts you need to follow to make your search easier.
1. https://www.instagram.com/Epicfunnypage
The @Epicfunnypage has a self-descriptive name because it does not disappoint. This is one of the best pages to follow for hilarious fresh content. Get everything from fresh reposts of Facebook comments and Twitter responses to Whatsapp and Instagram screenshots. The page grew to have 13.6 million followers by predominantly sharing the dankest video memes and hilarious animal and kids videos.
2. https://www.instagram.com/SARCASM_ONLY
@SARCASM_ONLY is best described as Instagram's most popular meme page for smart people. The memes may seem predominantly skewed for a female audience, but that is because the anonymous creator of the page seems female. She finds a way to make fun of everything from personal hygiene and how modern life can be so overwhelming. Check out how @SARCASM_ONLY manages to entertain an audience of 11.9 million followers with photos, memes, and videos.
3. https://www.instagram.com/byefelipe/
Bye Felipe began by calling out to dudes who were rejected or ignored for screenshots of what went down. The response was unprecedented. This has become a tradition as more and more fans follow him for the best and latest submissions from fans. His page is a comical mixture of everything from parody reposts and trending memes to artistic photos and image stories.
4. https//www.instagram.com/nochill
Follow @nochill on Instagram for the funniest, most relatable pictures and memes. The comedian behind the account somehow manages to present ordinary things we do at home, at work, and in public in a funny light. @nochill is for the rebels who have no more chills to give.
5. https://www.instagram.com/betches/
There is a good reason that this betches has 5.7 million followers: It's funny af. It claims to be a lot like b*tches, but a lot cooler. If you are into hanging out in cool places and noticing the small things, shopping, and always trying to get some work done, follow the @betches account on Instagram for hilarious validation.
6. https://www.instagram.com/chillwildlife/
Perfectly timed images of cats, baboons, and other wildlife make the funniest memes. This Instagram account is full of them. The account is not spammy and only posts the best of different categories of animal images – from the furry and goofy to the downright hysterically chill.
7. https://www.instagram.com/textsfromyourex
Real-life crazy ex-drama is what this account is all about.  The hilarious to terrifying confessions from fans in the form of text message, pictures, and memes screenshots will make you feel better any day. After all, nothing feels better than knowing someone else has had worse. Explore what @textsfromyourex has to offer that keeps over 2.5 million fans entertained every day.
8. https://www.instagram.com/societyfeelings
Instagram account @SocietyFeelings is on this list because it focuses on what its name says: expressing society feelings in a comical way that pulls the heartstrings of its audience. The most hilarious relatable memes, inspirational cartoons, and fresh photographs published by this page are enough to reveal a new perspective of a harsh reality with subtle messages.
9. https://www.instagram.com/officialseanpenn/
Don't let the account name fool you. This is not the official Sean Penn Instagram account. Some psycho created it specifically to satirize celebrities with awkwardly edited and perfectly timed photos. We all know there are those photos that never get to social media. If those kinds of images would give you a smile in the morning then follow @officalseanpenn.
10. https://www.instagram.com/Lmao — 10.5 Million Followers
As its name suggests, this account's name is a fellowship of 10 million strong getting entertained with the funniest memes collected from all over the internet. This Instagram account posts a mixture of everything funny from the latest political memes and satire to photos highlighting the hilarity of everyday lives of ordinary people from different parts of the world.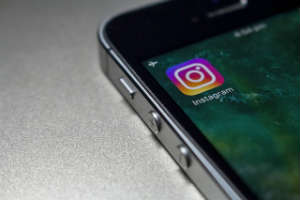 If you aren't using Instagram to get a laugh or at least a smile every time you use your phone, then you are using it wrong. There are millions of creative accounts that are funny as hell you should follow. You are guaranteed to get absorbed in no time.