Awkward English Fails You Can Only Find In Asia
Awkward English Fails You Can Only Find In Asia
Jul 18
Sometimes English Is Hard
1. You mean fire extinguisher?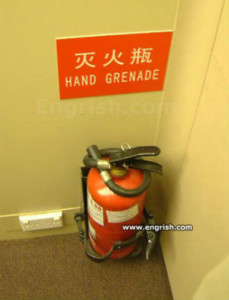 2. Thanks for the 'No Death' sign.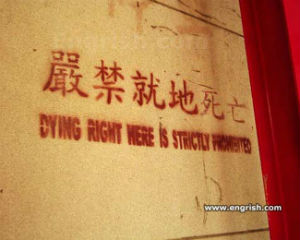 3. In case I get stolen I know who to call.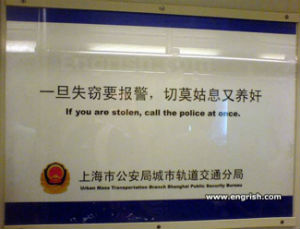 4. Manicure set for a dragon maybe?!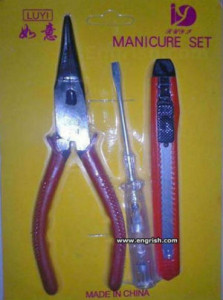 5. One must know where to pee.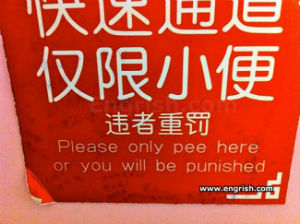 6. Of course I'm not going to do that on a toilet, right?